AİZANOİ'NİN SÜTUNLARI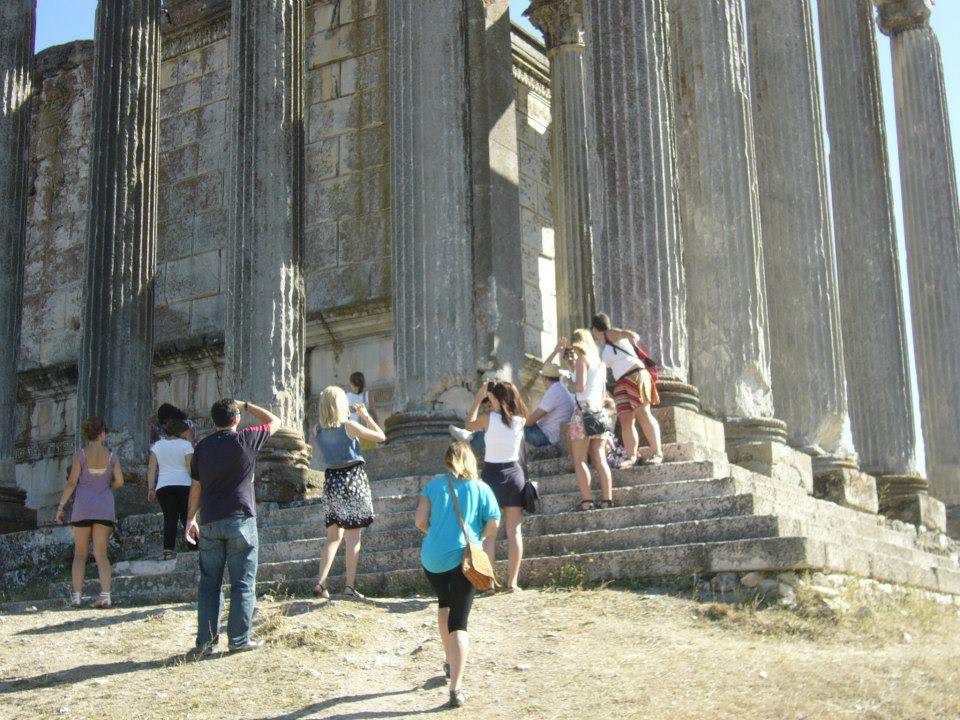 AIZANOI INTRODUCTION
Starting its art activities four years ago Karmate Theatre Group aims to popularize Kütahya's cultural accumulation from past to the present in the globalizing world. Or group's name Karmate means mill and it is intended to ring a bell for the still existing cooperation called "İmece" in Anatolia among people. In other words, town's intellectual accumulation is to be presented for the community service like the communal sharing in the villages in Anatolia. Karmate Theatre Group has prepared this EU project "Rising Voices from The Aizanoi / Aizanoi'den Yükselen Sesler " because of the reasons stated above. In this project under the framework of Erasmus+ Youth Exchanges, not only introducing the city of Kütahya's history and culture is intended, but also it is intended to introduce Ancient city of Aizanoi having the most well preserved Zeus Temple and accordingly to stop the immigration from the province.
The ancient city of Aizanoi, which is the third biggest city after Ephesus and Bergama, is the only hope for Çavdarhisar, Kütahya Province with its 9000 population. The ancient city being on the UNESCO world heritage list, with a good publicity can save the province from sending too many immigrants. And moreover the city will turn into a tourist attraction enabling a fascinating 2000 year journey to the past. Sanctuary of Meter Steunene has the same attributes with Stonehenge. However; while millions of tourists visit Stonehenge daily, the number of visitors in Aizanoi are only in a few thousands. Last year 25000 tourist visits were recorded in the ancient city which is referred as the second Ephesus of Turkey. As this number is not sufficient for the provinces economy which is only based on agriculture, it sends too many immigrants. In order to stop migration from the province, the affective advertisement of Aizanoi is the first thing to do.
The group will prepare for Joe Black's play named "Give Peace a Chance" and stage it in the historical amphitheatre in Aizanoi. Theatre play will be performed in front of the officials of the government, local people and also local and national media. This publicity will be doubled with the help of national media organs of participating countries. Consequently, a very significant awareness about our history, culture, lifestyle and values will be raised.